Slot Volatility: How to Find Slots with the Correct Volatility
Whenever you read a slot review, you will find out the volatility at the start of the article. The slot volatility is even more important than the provider, slot name, or theme. It is quite difficult to assess the volatility on your own because it would take a lot of time and funds. However, the main iGaming players have well-documented volatility that is readily available with little effort.
Wolf Gold
Play For Free
Fruitinator
Play For Free
Book Of Ra Magic
Play For Free
Chi
Play For Free
40 Burning Hot
Play For Free
10 Burning Heart
Play For Free
Wild Robo Factory
Play For Free
Bachelorette Party
Play For Free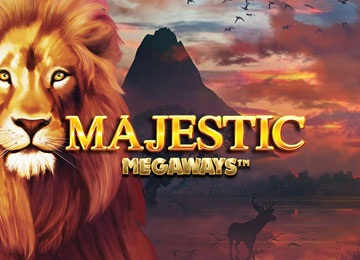 Majestic Megaways
Play For Free
88 Lucky Fortunes
Play For Free
Jingle Bells Slot
Play For Free
Under The Sea
Play For Free
What Does Volatility Mean for Slots?
The concept of slot volatility is nothing new, but players have identified its importance lately. Slot players use volatility to assess the performance of an online slot to properly plan their bankroll. The variance, or volatility, pretty much lets you know what the probability of hitting a winning combination is – and the potential size of winnings. You could be playing a slot that rarely lands wins, but when it does, it has a high potential for large winnings – this is considered a high variance slot. If you receive small wins often, almost every spin, then you are playing a slot that can be defined as a low variance.
Variance and RTP: Why Knowing the Difference is Mandatory
Variance and return to player percentage are different concepts, but they are both essential when it comes to having a successful gambling session. The two elements are highly intertwined, and when combined, dictate which slot should be chosen. The RTP shows you the odds of winning at a specific slot and is presented in a percentage. For example, if you play a slot that has 95% RTP, that means you will win $95 for every $100 you play. However, RTP is highly influenced by variance. As a rule of thumb, the higher the volatility, the less accurate the RTP will be.
Types of Volatility for Slots
To simplify the concept, we have included the 5 main volatility categories.
If you get an adrenaline kick from risk-taking, then high volatility slots are right in your ballpark. Fewer payouts are to be expected if you choose this path, but you can expect to have very large rare wins.
What is a high volatility slot? The staple slots of high variance are Book of Dead, or Dead or Alive. They belong to different providers but they both have the same principle. The bonus round can result in humongous wins when your luck is just right. However, you could be paying hundreds of dollars and only receiving bonuses that pay tens of dollars.
This category is amongst the most popular ones. This subcategory is a little more niche with titles like Gonzo's Quest or King Kong Fury. Their variance is lower than the previous category, however, high scores are to be expected. Overall, they are more closely linked to higher variance slots than to medium volatility ones.
This category is the most popular variance being played by most players. The medium volatility slots combine the best of both worlds: medium value payouts with a high frequency. A strong advantage that medium volatility slots possess is the fact that they allow you to stretch your money and enjoy the games for longer. Medium volatility slots with a jackpot offer the best return on investment possible because they can be played for hours on end, increasing the chance of claiming the jackpot.
On the low-medium slot machine volatility index we have titles like Crown of Egypt, Sevens High, or Go Bananas. Low-value wins with high frequency are the name of the game here. If you are trying to kill some time and relax, the low-medium variance slots are your best bet.
The last on our slot volatility list is the low variance slot that is best represented by Starburst. A slot with a low-value payout but with a very high frequency of small wins making the experience highly engaging and fun. The probability of scoring a large win is very low on this volatility. Starburst is one of the most popular slots out there, and the fact that it can be played for hours on end is a huge part of its appeal.
How to Calculate Slot Volatility?
To calculate the slot volatility, you would need to find information regarding symbol frequency and combinations of symbols. Even if you know these figures, and most of the time they aren't available to the public, you would still need to perform some complex mathematical equations.
While you may not be able to calculate the volatility on your own, you can always keep an eye out for certain aspects. The best starting point is the paytable. The best indicator is the difference in pay between the payout on 4 symbols versus 5 symbols. If the gap is lower than 3 to 5 times the lower combination, then you are looking at a low volatility slot.
Another solid indicator is the max bet. Having a high max bet means that the slot is willing to introduce a very high variance. The higher the max bet the higher the variance. Playing in demo mode is another path you could try but it requires time and effort, so it's all up to you.
How Do You Choose the Best Slot Volatility Wisely?
We always get asked what is a low volatility slot. However, we don't believe that you should be focusing on such slots necessarily. This all depends on your preference, bankroll, and time availability. If you have a big bankroll and are an adrenaline junky, then high volatility slots will be the best match for you. If you aren't playing on a very large bankroll and want to stretch it as much as possible, you should be looking into the lowest available volatility. Anything in between can be a great choice and cannot be considered a mistake. Regardless of what you are going to choose, we wish you the best of luck!