General
Slots with the same software
Other slots with the same type
Slots with a similar theme
Slots with a similar RTP %
Screenshots
Layout
Funky Fruits Slot Overview: What to Expect?
There are many slot games available to quench your thirst for fruit slots for eons to come. Even though many tech companies have designed interesting online slot, Playtech, a gaming software developing firm, has designed what could probably be the most popular fruit-theme slot in casinos today – the Fruity Fruits slot real money.
Funky Fruit Slot Gameplay
Even though the game kind of resembles the Fruity Fruits Farm (also developed by the same company), it features a different game play and contains a progressive jackpot for you to win. What's more? Not only is the 3D graphics extremely captivating, the theme of the Funky Fruits slot machine is quite adorable, and it features many entertaining elements, including a bonus in which you get to choose fruits for prizes.
Funky Fruit Slots Design & Paylines
Funky Fruits is designed to play over a 5 by 5 grid that's different from the standard slot machine layout. The setting of the slot machine is on the beach, with the fruits surfing and enjoying cocktails. There is a wooden board in the grid area; to the left of it is a surfboard, and to the right is an empty glass. Information about the game; that is, the stake size, winnings, and the progressive jackpot amount, is displayed clearly within the glass.
And if you are one of those who love sampling a delicious dish of fruit salad, then this game might just tickle your fancy. It is designed such that you get to play around with different fruits, only that they are digital and not real. The 3D graphics makes the fruit slots games online look quite realistic and you might find yourself salivating for a piece of those delicious fruit bites, which include cherries, oranges, plums, lemons, pineapples, and watermelons.
How to Play Funky Fruits Real Money Online
To play the Funky Fruits slot game, you need to arrange at least five of one type of fruit adjacent to each other. The acceptable arrangements include vertical, horizontal, a mixture of both, but you cannot arrange them diagonally as this is not allowed in the game. To win the highest multiples of your stake, you need to land more than 16 of one type of fruit on the grid in the following order (From the highest to the lowest):
Lemon will earn you 5000times
Oranges = 1000times
Pineapple = 500times
Plums = 100times
Melons = 50times
Fruit Slots Progressive Jackpot
Ever heard of a progressive jackpot? If not, allow us to explain it to you before we proceed with the review. A progressive jackpot basically refers to that payout that increases with every game played without winning the jackpot. Once the jackpot is hit, the next play resets it to a predetermined value from where it will continue to increase until the next jackpot is hit.
With Funky Fruits slot machine, there is a good progressive jackpot on offer, and it is highlighted in the cherries area. To win it, you have to land at least eight of the cherry symbol adjacent to each other. Landing more than eight cherries increases your stake as follows (from the highest to lowest):
£10 bet = 100% of jackpot stake
£5 bet = 50%
£2 bet = 20%
£1 bet = 10%
Funky Fruits Casinos to Play for Real Money
Even though the Funky Fruits slot machine is quite popular with casino venues, many establishments have resorted to giving incentives to players to encourage more plays. While many UK online casinos prefer giving bonuses, sometimes amounting to over £200, the most common incentive given is allowing you to play for free!
Yes, that's right, some casinos offer you free spins with the option of winning real money. Looking at the jackpot on offer, it is really a life changing opportunity considering that you might just win the jackpot which is usually a seven figure payout! You should take advantage of this offer, particularly the free spins, and see if you can make money from it. You can stake a small amount and boost it with the bonus given (which often comes with terms and conditions) and try your luck with the Funky Fruits slot machine.
Paddy Power, Bet365 Casino and SlotsMillion are among the UK casinos that offer this slot.
Read also:
Golden Colts
The perfect plays to start playing Funky Fruits slot for real money is Eurogrand casino. Here you will get up to £1000 and 25 free spins, which you can use for spinning the reels of this casino slot game!
Play Fruit Slots Games for Free
If you're worried that you might lose some money, know that you're not the only one. That is why we let our readers play the demo version of Funky Fruits for free, at no cost. There is no registration required and you can test it and get to grips with it right here on this page. Is there anything better than this?
The opportunity is here, just take it!
Tips on Winning at Funky Fruits Slots Games
To be an expert at anything, you have to practice a lot. Therefore, rather than dive in with both feet to test the depth of a river, you'll be better off if you use a long stick to test the same. Similarly, with Funky Fruit slot machine, you need to practice the game before staking in your bankroll. You can use the free spins or even practice using a demo before you join the big league and start using real money. Many casinos allow you to practice using demo to prevent you from losing money.
Another tip is that the best way to win the whole jackpot is to stake the highest amount you can afford. This way, you'll increase your chances of winning the whole jackpot. After practicing and getting the gist of the Funky Fruit slot machine, you can then consider betting real money on the slot machine to enjoy the game.
Verdict about Funky Fruits Real Money
Funky Fruits slot machine offers a lot of fun to any slot machine lover. The captivating graphics and the interesting game play is enough dose to fix any player that's cravings for a slot gaming action. Moreover, the fruity-theme in the design is worth checking out, and who knows, you might end up getting hooked to the game like the millions of players already enjoying it worldwide.
The best thing about this online slot machine edition is that it has a huge jackpot that will get the fingers of any casino gambler itching for the big payout. The Funky Fruits Playtech is an amazing fun worth checking out.
Ready to Win Big?
Speed Cash
Play For Free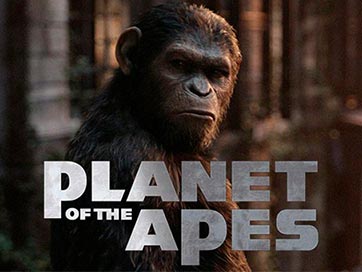 Planet Of The Apes
Play For Free
Winning Wizards
Play For Free
Witches Wealth
Play For Free
Game is available for registered users only!
Choose Where Do You Want To Play