The Union of 24h Bet Casino and Unibet Casino
One of the greatest online gaming institutions in the world Unibet Casino is going to unite with 24h Bet Casino. Under the terms of the deal, the customers of 24h Bet can go to Unibet, because the first one stops its operation on April, 10th, 2017.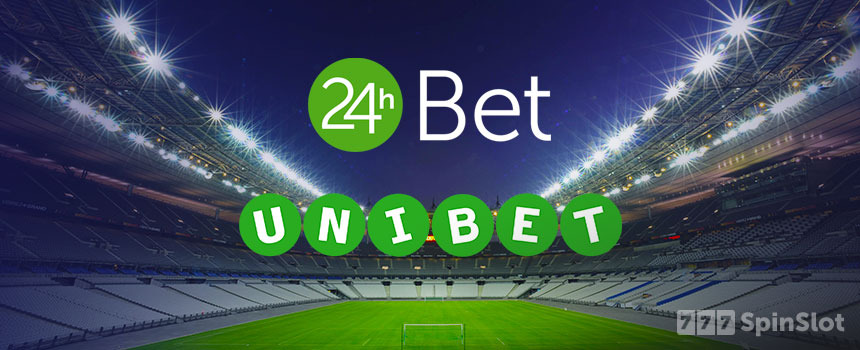 The Union
It is not a secret for the majority of gamblers that both casinos, 24h Bet Casino and Unibet, belong to Kindred Group. The union of the two gaming establishments will occur on April, 10th, as 24hBet.com will be closed and the playing will proceed on Unibet.com.
After April 10th, 24h Bet Casino will only be available to log in and withdraw pending funds, for the next 3 months. Before that given date, you can proceed to gamble at 24h Bet Casino. However, pay attention that Sportsbetting stops operating on April 6th.
As one of the outstanding Sports betting operator and the owner of a wide range of online slots and games, Unibet Casino is a reputable brand, the whole work of which goes under the motto "By Player, For Player."
What to expect
Do not worry that you will lose the opportunity to gamble as the play will continue on the new address Unibet.com. The whole gameplay will be the same; just a huger variety of games will be offered to every customer. The sportsbook of Unibet is well-known throughout the world gambling market, so you will have a possibility to use it. You will also have a chance to play Poker and Bingo using the same wallet.
Furthermore, Unibet casino will be glad to offer you a wider range of awesome prizes and promotions. One more benefit of the change in the fact that Unibet is available in various languages and proposes some really lucrative welcome bonuses together with regular promotions.
What should you do?
If you do not have an account at Unibet casino, your money will be transferred to your new account at Unibet and this will happen on April 10th. You are not supposed to do anything. Just use your existing login and password to enter Unibet casino on April 11th. In case you are against the transference of your account, you should contact the custom support service.
If you have already opened the account at Unibet, your account will not be transferred. You are advised to make a withdrawal before the 10th of April if you have some cash at 24h Bet, as after this date your account will be closed permanently.
Author of the publication:
Editor, Writer
Category of publication:
News
Publication date:
05.04.2017
Twin Spin
Play For Free
Gonzo's Quest
Play For Free
Starburst
Play For Free
Sparks
Play For Free